MissTori
biography
Tori Mugherini (MissTori) is 18 as of May 18'th, 2007. She is Christian girl who loves to write, draw, and read on top of her singing. Her song topics range form religious or romantic to silly or angsty. Tori prides her self on falling between the clique, "I'm dressed Preppy today, but tomorrow I'll dress Gothic, yesterday I was dressed Emo, not to make people upset, but because I like fashion of all sorts and expressing my mood on different days..." She has few friends in the South Shore (in Massachusetts), where she lives, but the friends she has are good ones. She currently lives with her Grandparents in Randolph.
0

July 4th, 2007 + 10:07 PM
·

MissTori
Wow, for like over a year, I lost the name of this site... but I Googled my name as the dork I am and found my page... CRAZY! KEWL! And rather dumb of me... lol Anyways still no music, but I'm going to try to write something now. ALSO I am going to Power Chord Academy July 22'nd to July 28'th and I'm soooo excited.. BUT I need $250 more to be able to go
That's okay because I WILL find a way, AND with another $50 for spending money, you wait and see!
9

May 3rd, 2006 + 8:05 AM
·

MissTori
Does anyone konw any sites that can teach me?
Alias:
MissTori
Status: Offline
Threads:
1
Posts:
9
Songs:
0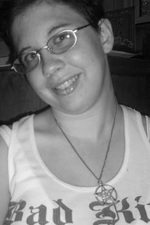 Joined: May 03rd, 2006
Last login: October 20th, 2007
My Messengers
| | |
| --- | --- |
| AIM: | IamNOTyourDollie |
| ICQ: | n/a |
| Skype: | n/a |